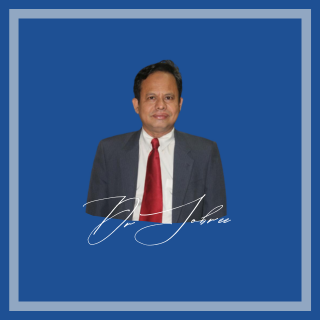 Contact Dr Sobree
About Dr Sobree
PhD ( Preston University, USA ) ( Total Quality Management) (2001)
Master Of Arts (University Of Malaya) (Quality Management) (1998)
Bachelor Of Art (Second Class Upper) (Islamic Studies/History) (University Of Malaya) (1983)
Diploma In Training And Management (Institute Of Training And Development, United Kingdom (1992)
Certificate In Training And Development (Institute Of Training And Development, United Kingdom)
Certificate in Programme For Development ( PED)6 months programme (organised by IBBM/ Bank Negara Malaysia)
Training and Development
Career Management/Career Planning
PMS
Recruitment and Manpower
Reward and Compensation
He was formerly a senior lecturer at the one of local bank's training centre. In addition he is a motivational speaker for 15 years in Malaysia and has been a motivational speaker panels to almost 10 training consultant companies (1989-2006)
Lecturer / consultant in the Department of the Prime Minister of Brunei Darussalam in 1990 and at the Pan Pacific Kuala Lumpur in 1992 and is also a Graduate Assistant for Dale Carnegie program and pass a qualifying test as a lecturer Dale Carnegie (1998-1999). Dale Carnegie is famous motivational experts in the United States.
He has worked with Towers Perin's consultant from the United States to develop a new program of PMS in the bank (2003).
Dr. Sobree held the position of Group Managing Director of residential service companies and real estate as well as training services. (Fresh Timor Sdn Bhd, Pacific Bridge Co., Ltd., Pacific Bridge Properties Sdn Bhd, Rexviera Co., Ltd.)
He has also led 300 of QCC Group at a local bank (1984-1990) and was awarded by the Pusat Daya Pengeluaran Negara (PDPN) as the third best of QCC Program provider in National Level.
He is the founder of establishment of Islamic Banking at BBMB in the year of 1992 and the form of Bank Muamalat Malaysia Berhad as a result. Apart from that, he also the Secretary to the Committee to the establishment of Islamic Bank BCB
He had served also as the Head of Human Resource Division of Counselling and Performance (2002). His main function was to carry out coaching and counselling activities.
Apart from that, he had also in-charge for Performance Management System (PMS) for 8000 bank staff.
Dr Sobree's In-House Courses
Dr Sobree's Public Program Courses