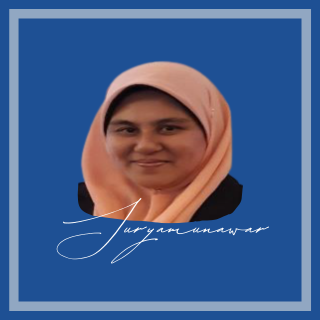 Contact Suryamunawarah
About Suryamunawarah
System Support Specialists for AutoCAD.
IT Lecturer for Pre Diploma Courses at Akademi InfoTech Mara (now known as UNIKL)
MLVK Lecturer for Private College.
IT Application Trainer for Nota Asia (M) Sdn. Bhd.
Freelance IT Apps Trainer/ IT Apps Consultant. (current)
Microsoft Certified Trainer
Microsoft Certified Technology Specialists – Managing Projects with
Microsoft Project 2010
Microsoft Office Specialists Master 2010
Microsoft Office Specialists Master 2016
MOS Word Expert 2000
MOS PowerPoint 2000
MOS Word Expert 2010
MOS Excel Expert 2010
MOS PowerPoint 2010
MOS Access 2010
MOS Word Expert 2016
MOS PowerPoint 2016
MOS Word Expert 2016
MOS Excel Expert 2016
HRDF Registered Trainer
A professional with a unique combination of business experience, training and technical skill, bringing to the ability to combine business development with technical applications.
Specialized in AutoCAD and Microsoft Applications; Installation, Troubleshooting and Training. Incorporate training, administering network environments, installation of computer hardware and software applications, troubleshooting, developing and presenting complete business and financial plans. Implementing and updating web server and web pages.
During her involvement in training industry, Surya has developed curriculum and module for courses according to customer's needs. Also, liaise with customers to make sure the objective meet.
Surya is competent in information technology. Her strengths are in the areas of Microsoft Office, Microsoft Project, Microsoft Visio, Microsoft Publisher, Microsoft Outlook, AutoCAD, Adobe Photoshop, Adobe Illustrator, Adobe Flash, Adobe Dreamweaver and Microsoft FrontPage.
With more than 15 years' experience in conducting training for various government and corporate Customers, she has always managed to get a very good feedback from her participants.
Surya's Public Program Courses