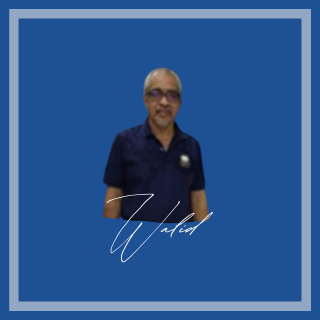 Contact Ts. Cr. Haji Abd Walid
About Ts. Cr. Haji Abd Walid
Certificate of Technical Teaching from South Australian Certification of Advance Education (SACAE) or now known as University of Adelaide
Certificate of Air Conditioning from Ishikawa Polytechnic, Japan
Ts. Cr. Haji Abd Walid has over 20 years practical working experience in air conditioning system service maintenance, commissioning, upgrading and trouble shooting Chillers System.
Ts. Cr. Haji Abd Walid experience include team building for Asian skill Competition, Trainer for International Olympic Skill Competition, AJK Pembangunan Noss Air Conditioning & mechanical Ventilation (ACMV), Master Practioner Art Drawing-House Tree Person Train The Trainer Business Model Canvas Kaunselor berdaftar – 00479, Certified Tajma personality Profiling, Certified Hypnotist (IBH certification), Certified Neuro Linguistic Programming(NLP) Coach.
Ts.Cr Hj. Abd Walid has working with Malaysian Shipyard Engineering (MSE) Pasir Gudang, Johor (as a Senior Electrician ) for 5 years. During his service with MSE, he has undergone an intensive training in Shipping Electrical Wiring and Refrigerant and Air-conditioning Equipment.
He also have another company RICH TECC GLOBAL(RTG) that focus on suppling, installation work and servicing all type of air Conditioning, heating and ventilation work.In the Year of 1995 he was promoted as an Chief Section of Air Conditiong department than in 1999 he was promoted as an Head of Electrical Department at MARA Vocational College Kuala Lumpur.
Ts. Cr. Haji Abd Walid's Public Program Courses
Ts. Cr. Haji Abd Walid's InHouse Program Courses