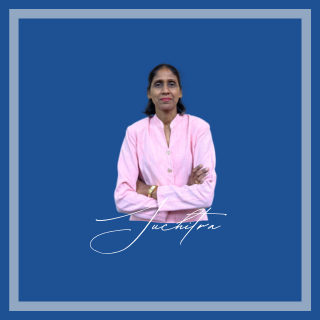 Contact Suchitra
About Suchitra
Has been trained and certified in several Leadership and Professional Development Programs
Certified Trainer by Advanced Training (UK) Ltd and Pembangunan Sumber Manusia Berhad (PSMB)
Certified Professional Accountant, Fellow of the Chartered Association of Certified Accountants, UK
Associate of the Chartered Institute of Management Accountants, UK
Chartered Accountant of the Malaysian Institute of Accountants
Business Acumen and Risk Management
Finance for Non-Finance Professionals
Budgeting and Planning
Financial Analysis
Bookkeeping and Accounting Skills
Developing Key Performance Indicator s (KPI) for Business Success
She is a speaker/consultant. Working as speaker for the past 9 years.
Suchitra's training style is refreshing and energetic, relaxing her audiences whilst inspiring them to take action. Suchitra enthuses her clients by always providing a practical style presentation of her material in a comprehensive, easy to use of ideas that work and instils a sense of urgency to produce results.
She has trained employees from clerical up to middle management level. From local medium sized companies to the multinationals. She has also spoken at major conferences speaking to both local and foreign participants. She has carried out teen youth programmes for several associations.
As a corporate speaker/consultant, she has vast experience in designing, developing and delivering various training programmes for both in-house as well as public programmes.
Her skills of training are from Leadership, Professional Development, Finance and Finance related Teambuilding
During her working career, she has been involved in areas such as business advisory, audit, human resources, finance and administration and training.
Suchitra's In-House Program Courses
Suchitra's Public Program Courses