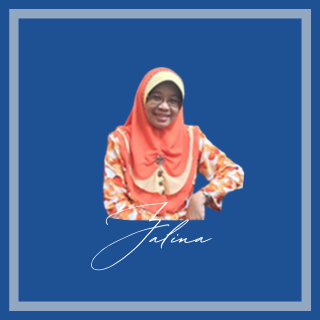 Contact Zalina
About Zalina
She has held managerial positions in diverse industries namely Service Industry, Integrated Facilities Management, vertical & horizontal transportation, manufacturing, construction and cleaning services.
Training Needs Analysis
Performance Management System
Perkhidmatan Pelanggan
Creative Thinking & Decision Making
Training & Development, Recruitment & Selection and Compensation Benefit
Peningkatan Penyeliaan Toggak Kecemerlangan
Pembangunan Perkeranian
Public Speaking
Skil Kemahiran Komunikasi Berkesan
Effective Recruitment
Stress Management
10 Tools for Managerial Level
She is a dedicated training specialist who has a strong belief in Organizational learning and employee towering strategies.
She has more than 20 years of work experience in service operations, communications, Human Resource Management, Housekeeping, Occupational Safety and Health Education Industries.
She has vast experienced in Human Resource Management – Training & Consultancy, People Development Analyst and Training Module Designer.
Zalina's Public Program Courses