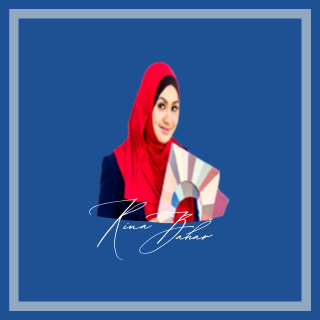 Contact Rina Bahar
About Rina Bahar
Graduated in Human Resource Management from Institute of Human Resource Management (MIHRM) • Executive Secretaryship from Stamford College
Certified Professional Image, Color & Business Protocol Consultant from Institute of SWET Advanced Centre Sdn Bhd and APIP Malaysia.
Certified Trainer and an image Consultant since 2011. Her client are private individuals, professional associations, government agencies, universities and has been major corporate players in the country.
Conducts training related in Professional Corporate Grooming, Business & Social Etiquette, Office Management & Secretarial Skills, Mindset & Behavioral Transformation, Customer Service for Management and Non-Management, Entrepreneurs, Finishing School Programme and other Professional Soft skills programmes.
Rina Bahar graduated in Human Resource Management from Institute of Human Resource Management (MIHRM), Executive Secretaryship from Stamford College, a professional Learning Facilitator by Take Charge Learning Facilitator System (PLF), Certified Trainer by HRDF. She has vast experience in the Office Management, Adiministration and Secretarial profession whereby she spent 24 years working with The New Straits Time Press (M) Berhad, Arab Malaysian Berhad, Park May Berhad, Faber Group Berhad and Khazanah Nasional Berhad.
Rina Bahar's In-House Program Courses